Conch Vacation
Rentals
W/ Boats
In the Florida Keys.
Your Marathon Accommodation Source!
Conch Realty Sales Inc. has been serving the Marathon area in the beautiful Florida Keys since 1987, we have developed a selection of waterfront units which will meet your every need. Our exclusive properties offer you the chance to visit the Keys as a native, to enjoy the sunrise and sunsets and especially our clear water, reefs and great fishing and diving areas. We are also a full service Real Estate Brokerage with Clare Angermann as our broker.
My name is Adam Angermann and I am a salesperson for Conch Realty Sales Inc. No matter what your travel or real estate need is, I can take care of it in the Keys. I also run a select few boats that feature the unsinkable whalers and the unstoppable Yamaha outboards so your vacation time is spent playing not fixing. E-mail me if you have any questions at all on dates, services, or anything that we might help you with in our friendly community of Marathon.


Conch Realty Sales Inc.
11400 Overseas Hwy. Suite 205
Marathon Fl. 33050
Phone# 305-743-8877
Fax# 305-743-0677
Email: conchrealty@aol.com Adam Angermann, Salesperson at Conch Realty Sales Inc. will answer any questions that you have from this e-mail address.
Contact us if you do not find what you want here, we have many more premier rental listings! ADAM
Affordable homes and boat rentals to you, that's what we have. We can help you whether your stay is short or long. Conch Realty is the easy rental headquarters for people that want a relaxing stay in the Florida Keys.
Other areas of our web site that might prove interesting:
Conch Realty Sales Inc. Is your source when you want a value packed vacation in the Florida Keys. We do our best to find you the correct match of view, location, boat ability that will expand your dollar during your visit. We have beautiful bay front and oceanfront homes, and a few select pool locations that feature kidney shaped pools right next to your own private residence. Our vacation boat packages are some of the best values in the Florida Keys. The Cabana Club that is included with these packages is a small resort that includes pool, beach , Jacuzzi, and many other amenities. The weather is the best in the continental united states, and this year has been the best winter we have had in a couple of years. Finally the weather patterns that brought us el nino and la nina have disintegrated to leave us the best weather for diving we have had in a long time. Come to the Keys for the relaxing atmosphere that you crave and the sunshine that is no where else in the continental US. I am a full year round resident in Marathon and can show you the best places in the area that will increase your enjoyment while you visit here. Just remember to ask for Adam Angermann, and e-mail me, I am sure I can find the home of your dreams. I am working steadily at making this page more informative, and trying to include all of the homes in our program, but without a digital camera it is taking awhile. Please be patient and bookmark our page, the transition to a great page is coming, and our values are so good there is no need to shop anywhere else in the the area.
The boat business is a tough business in Marathon, but I am sure I can show you the most fun at the least amount spent. Check out our boat page for some of the new pictures of our Guardian Whaler. It is a 22' Navy Seal boat with 200hp Yamaha Outboard. The side door is a favorite with divers, since it allows easy access to the water for fishing, diving, or just for your kids to hang over and touch the beautiful keys water. I have some pictures of Collin, my four year old, on our rental boat page playing in the cutout on the side.
marathon real estate.htm vacationex.htm vacationexstuff.htm vacationstuff.htm
vacationnomet.htm gvacationexstuff.htm keyspage.htm marathonpage.htm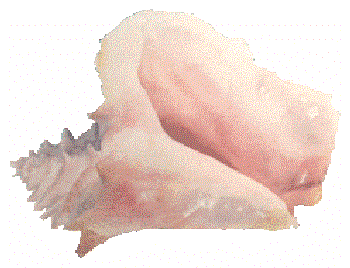 Copyright ©2014 Florida Keys Vacation Rentals