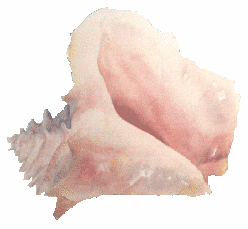 Conch Realty
Sales Inc.
Marathon
Real Estate In the Florida Keys.
Your Marathon Real Estate Source!
---
Conch Realty Sales Inc. has been serving the Marathon area in the beautiful Florida Keys since 1987, we have developed a selection of waterfront homes which will meet your every need. Our exclusive properties offer you the chance to visit the Keys as a native, to enjoy the sunrise and sunsets and especially our clear water, reefs and great fishing and diving areas. We are also a full service Brokerage with Clare Angermann as our broker.
My name is Adam Angermann and I am a salesperson for Conch Realty Sales Inc. No matter what your travel or real estate need is, I can take care of it in the Keys. I also run a select few boats that feature the unsinkable whalers and the unstoppable Yamaha outboards so your leisure time is spent playing not fixing. My experience on the water and land throughout this area will help you make the best decision when it is time to purchase your home. E-mail me if you have any questions at all on dates, services, or anything that we might help you with in our friendly community. Below is a link to the entire property database of the Florida Keys MLS. We are a small company, so please remember to bookmark our page when you need a realtor who cares about your individual needs.

---
Try our Cabana Club Packages
For a great way to beat the inflated prices in the Keys, try our Cabana Club Packages. For the price of a cheap hotel room, you can have an entire half duplex, with full kitchen, and a fully equipped boat, right out back, to explore that beautiful Keys' water. These homes also include a membership to the Cabana Club, a private club on the beach in Key Colony Beach with pool, Jacuzzi, bar and facilities. Starting at 1000/wk with a 22' Whaler, 200 Yamaha GPS, VHF, charts, etc.
Contact us for our other premier rental listings!
Affordable accommodations and boat rentals to you, that's what we have. We can help you whether your stay is short or long. Conch Realty is the easy rental headquarters for people that want a relaxing stay in the Florida Keys.
Other areas of our web site that might prove interesting:
---
Conch Realty Sales Inc.
11400 Overseas Hwy. Suite 205
Marathon Fl. 33050
Phone# 305-743-8877
Fax# 305-743-0677

Email: rentcity@earthlink.net Adam Angermann, Salesperson at Conch Realty Sales Inc. will answer any questions that you have from this e-mail address.

Copyright ©2014 Florida Keys Vacation Rentals