Palm Breezes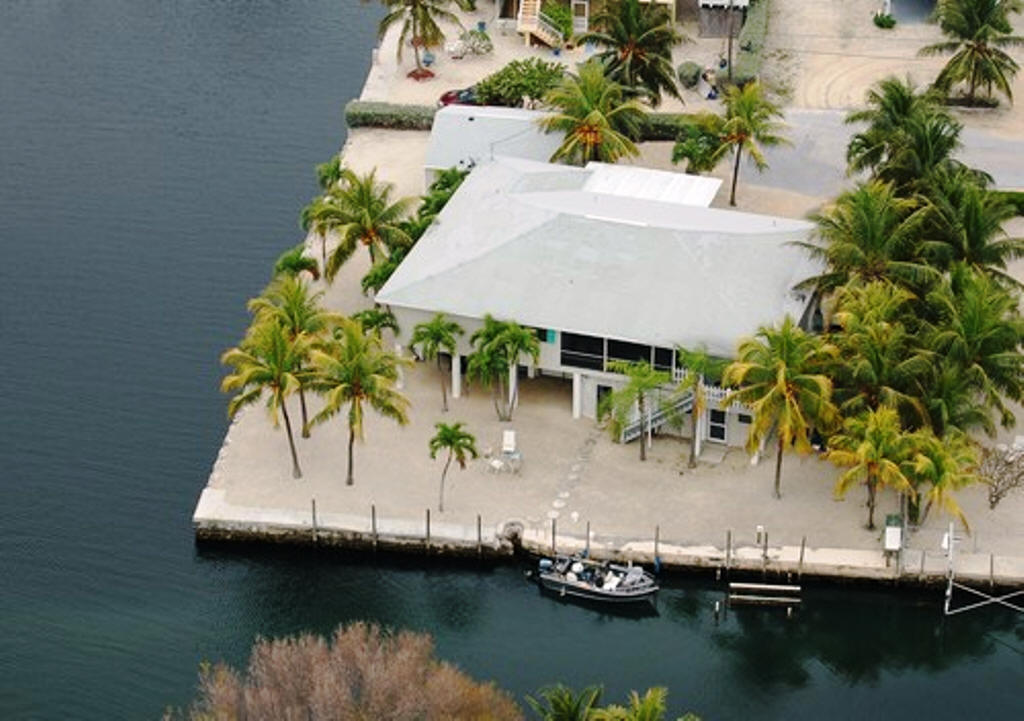 Palm Breezes, 4bd 3bth home in Marathon, and there's more, jacuzzi in the porch soon coming in 2009 a new pool.
This home has the best of both worlds, beautiful protected deep water dockage and quick
access to both the Gulf and the Ocean through Vaca Cut. The extra large lot has plenty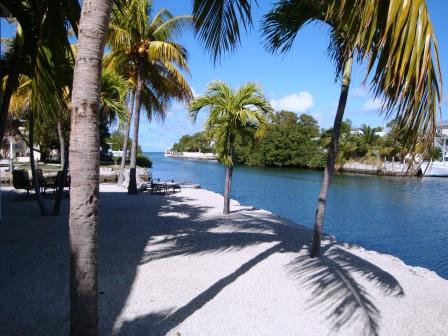 Palm Breezes has a wonderful large back yard, right next to the deep lagoon, you are in the
Open Gulf in seconds, right around the corner is the Vaca Cut, for access
to the Ocean. Breezes Run down the water to cool the location.
Palm Breezes is totally brand new on the interior with many personal touches, it is one of our largest
spread out homes, plenty of room for everyone.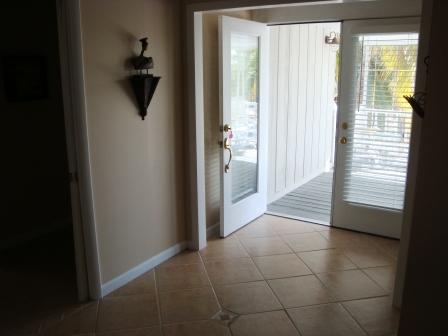 Home is large enough to have a small foyer, really gives you a feeling of openess.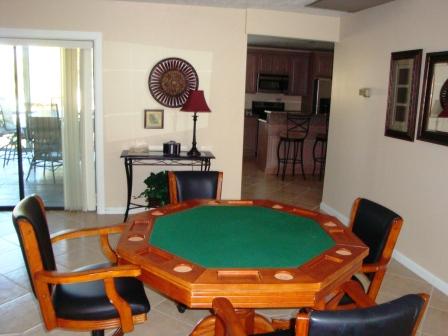 For people that aren't interested in the pool table downstairs, or cards, this table even converts into a
bumper pool table.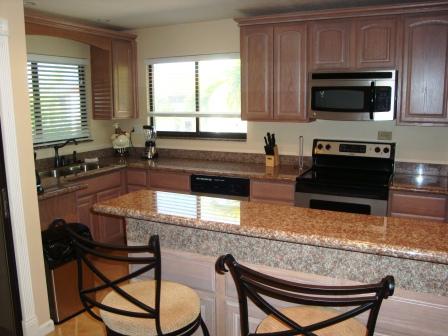 This home has been given the full Granite treatment, bathrooms, kitchen and bars. Here
is a picture of the perfectly laid out kitchen.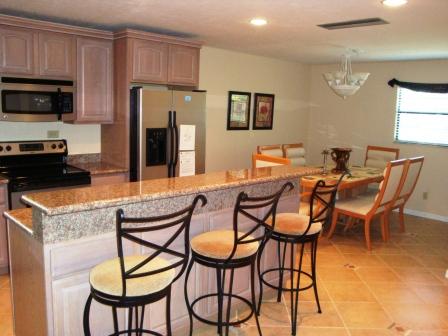 The home even has a large separate dining room off of the kitchen.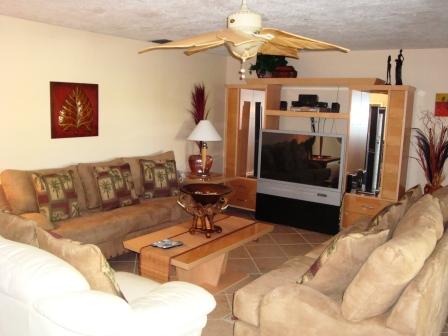 The Living room is furnished with cozy furniture, and subtle
touches. This is also a sleeper sofa for extra beds.
The Porch has a nice view and gets a great breeze form the water.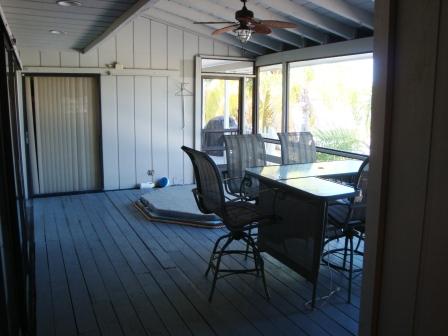 Wonderful fully screened porch that opens to the interior living room
and kitchen the perfect keys layout.
Here is a picture of the slider to the kitchen, the triple slider to the living room
is to the right in this picture.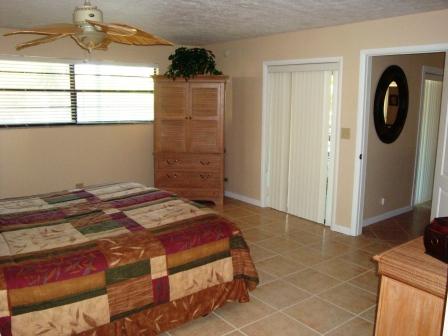 Here is the Spacious master, takes up the whole back side of the home, nice
and private from the rest of the home, king size bed.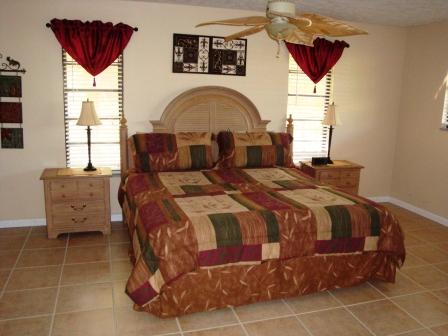 Here is another angle of the master, this is a seriously large and well
decorated suite.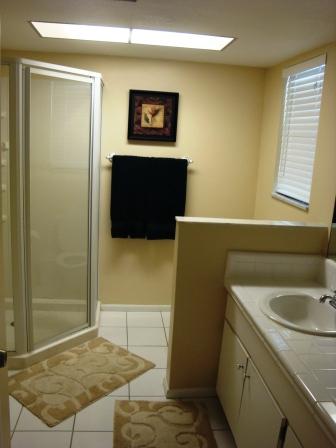 This is the Master bath.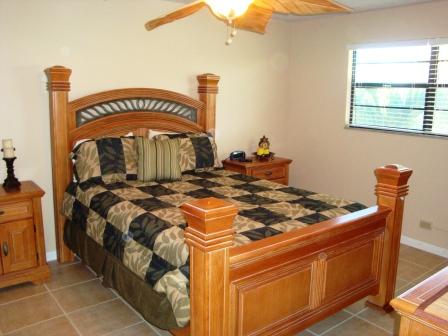 Here is another bedroom, all of them have the nice furniture that you see here.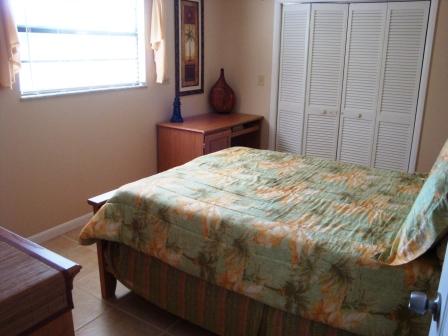 Here is another bedroom, this one has a queen.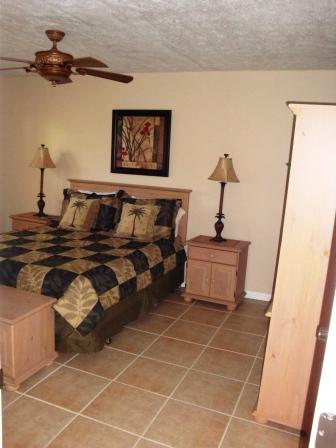 Here is the last bedroom, this is a large house.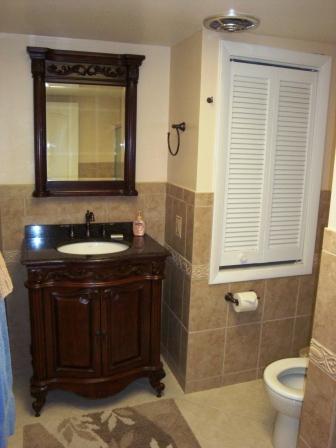 Here is one of the smaller baths over near the 3 other bedrooms.
Here is the 3rd bathroom upstairs, it is also situated near the 3 bedrooms.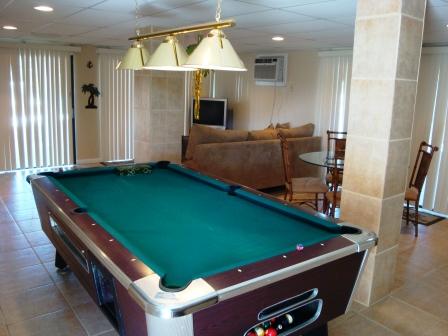 Palm Breezes also has a wonderful downstairs game room and hang out, Pool table,
Darts and the works.
The downstairs also has a bathroom and washer and dryer
This a very large house with room to spread out.
Palm Breezes a wonderful place to some and relax in the Marathon area.
4 bd 3bths and some extras for only 1800/wk.
Pool coming soon.